Speeding up your journey to the AWS Cloud
From business consulting to implementation, we provide support for your AWS projects to make your transformation to the Cloud possible.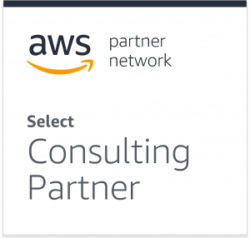 Make the most of AWS technologies
We help you harness the AWS cloud's potential for your business with our cross-functional expertise in consolidation, migration and transformation.
We don't just move your existing infrastructure to the cloud. We offer a comprehensive approach to business transformation to help design and roll out innovative solutions that leverage AWS technologies.
Our Expertise
To achieve your digital ambitions.
Career Section
Join an AWS expert environment
Working with us means working on projects of all shapes, sizes and horizons, in a group with multiple areas of expertise relying on mutual support and innovation to rise to every challenge.
Our job opportunities
Want to go a step further side by side ?
Cloud solutions are taking companies into the future. We look forward to putting our AWS expertise at the service of your projects, your ambitions and your transformations. It all starts with a meeting…